Emotion in Form:
Elizabeth Jaeger
04/03/2021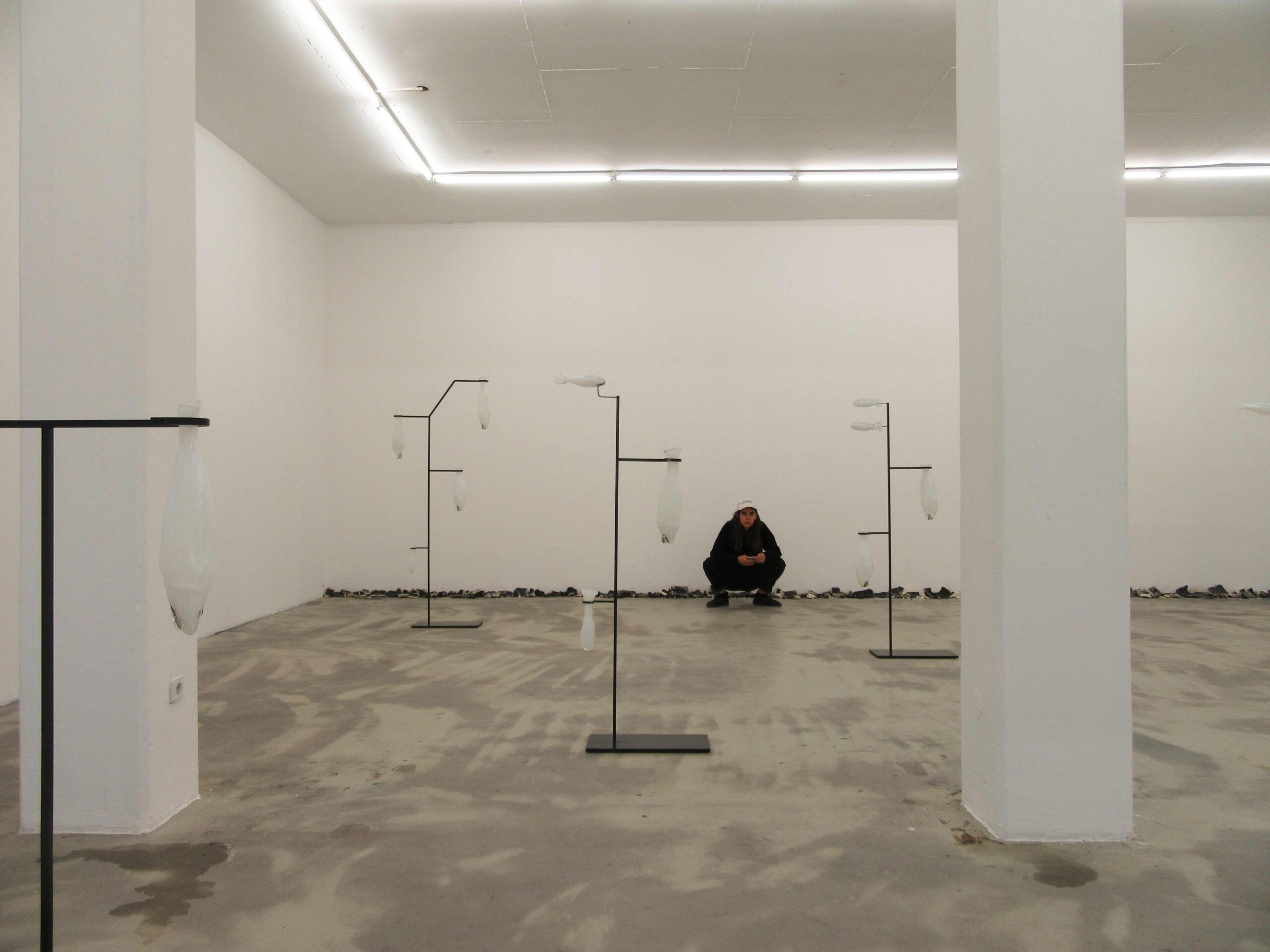 Elizabeth Jaeger is a New York based artist who embeds emotions and experiences in her handmade representations of everyday objects and figurative sculptures. She also co-owns Peradam, a publishing group specializing in small-run books. Her work portrays human experience and invites them to her personal narrative. 
Are personal experiences always a starting point to your work? Is the process of making art therapeutic in a way?
I can't say that there is a starting point anymore, it's all just happening. The process of making work is a daily practice for me that, in its own way, is meditative. It's also a process of caring for something. In ceramics there is a temporal aspect in which you have to nurture the object through many different materials processes (drying out, bisquing, glazing, etc). After all this, oftentimes a work won't work out, or will be destroyed by the process – and it becomes a zen practice of letting go.
For some reason there is something about your work that leads me to think about Louise Bourgeois, the sensibility and the feelings embedded in the work. Is she an artist you ever think about?
Louise Bourgeois' work definitely taught me a visceral way of communicating emotion in form. I think most often of her hands in an overgrown field in Chicago. Just sitting there.
When working with portraits you mention how intimate and productive it is? Could you tell us more about it? Also how is it similar or different to when you work with sculpture?
The portrait series I worked on was specifically about intimacy. It feels like a different life reminiscing about it in the midst of this year long quarantine, but it came at a time where I felt like most of my intimate relationships were taking place in public, surrounded by people, at a very fast pace. Inviting friends over to the studio was a way to slow down and spend personal alone time with the people I love. The portraits were perhaps just a vehicle for that specific intimacy – to really see people, to witness people letting themselves to be seen. What other time do we have the privilege to stare at a friend for 6 hours; to really look, and in looking, listen.
Sculpture conversely for me is about being alone. I am always alone making sculpture. Tinkering with material the same way I have always been tinkering – intimacy with the self, your own thoughts, objects you can touch. To touch is to be touched. Working with materials is a manifested intimacy with the physical world.
Has the pandemic influenced your work in some way? Do you see your work evolving into a different medium?
The pandemic has given me the opportunity of mind-numbing focus. Part of it I'm sure is a coping mechanism; turning inwards when the outside world is too overwhelming. I don't see my work evolving into a different medium, but I am finishing things that I hadn't had time or space in my mind to pursue for the last 6 years.
What materials are commonly found in your work? Why?
I use kiln fired clay for pretty much everything as I love working with the material and how many different kinds of things you can make with it.
How do you operate Peradam? Do you have any books that might be published soon?
My childhood friend Sam Cate-Gumpert and I started Peradam Press in 2012 as a way to continue conversations with artists we love and admire. It was also a way to collaborate – Sam worked in magazine publishing, and I make sculpture – a productive match for producing books. All of our projects started out casually (sometimes literally at parties talking over the bass) and then developed somewhat naturally into larger projects. Sam has since moved to Los Angeles to pursue his career path in law. I've been running most of the business solo and have pivoted to working on anthologies. Peradam's focus on Anthologies is political—to assemble diverging perspectives on ubiquitous questions across disciplines. Our last was "Anthology of Time", I'm now applying for grants and seeking funding for our next premise.
What do you believe is integral for the work of an artist?
So many artists do it so many different ways, and all of them are integral to that artist. I can't think of anything that is innately essential. Curiosity? But some people like the boredom and focus on mundanity of an everyday practice. There's no specific thing, or it can be anything you want.